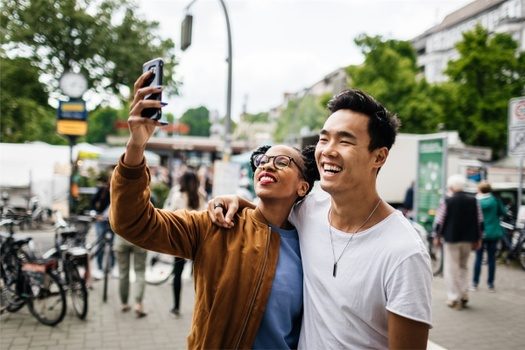 Young Accumulators are typically between the ages of 25 and 35, beginning to establish themselves in their careers, and have a desire to set a solid financial foundation. Young Accumulators may be seeking assistance with evaluating their employee benefits suite and retirement plan investment options. Various insurance needs, debt reduction assistance and/or consulting associated with the purchase of a home are all typical planning needs of Young Accumulators. 
Customized "Sailing & Rowing" Asset Allocation Model
RetireUp® Retirement Income Projection
401(k) Allocation Review & Recommendations
Employee Benefits Review
Insurance Analysis (life, disability, long term care, etc.)
Mortgage/2nd Home Purchase Analysis
Cash Flow Analysis & Budget Construction
Student Loan/Debt Reduction Strategies
AdviceWorks™ Client Portal
AssetMap® Visual Balance Sheet
Riskalyze® Advanced Investment Risk Alignment Report
Morningstar® Portfolio Analytics
Consolidated Multi-Period Investment Performance Reports
Weekly & Quarterly Newsletter Subscriptions
Educational Workshop Invitations
Online Education Suite Access
2 Initial Complimentary Meetings
2-4 Pre-Scheduled Portfolio & Planning Review Meetings per year
Unlimited Telephone & Email Conversations
Engagement Levels & Compensation
Option #1: Investment Advisory & Financial Planning
Investment Advisory Fee Schedule*
1.25% for First $1,000,000
1.00% for amounts greater than $1,000,000 and up to $2,000,000
0.75% for amounts greater than $2,000,000 and up to $5,000,000
0.65% for amounts greater than $5,000,000 and up to $10,000,000
0.50% for amounts greater than $10,000,000
All financial planning areas are included in the fee schedule above
Option #2: Financial Planning Only
Choose any two Financial Planning Areas for $1,000
Unlimited Financial Planning Areas for $2,400 or $200/month
*$1,000,000 is household minimum. Annual investment advisory fees are billed quarterly and based upon the account value at the end of each quarter. Family members will benefit from account balance aggregation to achieve favorable advisory fee breakpoints.
We will work with you to find the right mix of services and personal planning tools for your needs.